Goonie Musings: Welcome to the Goonie, Edmonton's one-stop resource for arts and entertainment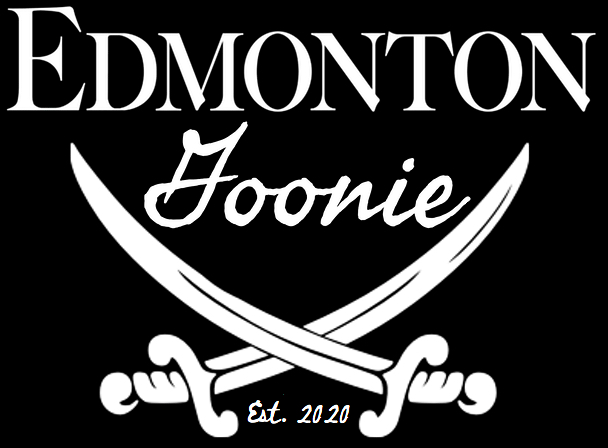 Don't bend; don't water it down; don't try to make it logical; don't edit your own soul according to the fashion. Rather, follow your most intense obsessions mercilessly. – Franz Kafka
Up with life. Stamp out all small and large indignities. Leave everyone alone to make it without pressure. Down with hurting. Lower the standard of living. Do without plastics. Smash the servo-mechanisms. Stop grabbing. Snuff the breeze and hug the kids. Love all love. Hate all hate. – John D. MacDonald
Welcome to the Edmonton Goonie, a non-profit online alternative newspaper aimed at helping local artists thrive and venues survive. That's our mandate, blending the best elements of the Edmonton Journal and Vue Weekly to help fill the void in our city's arts and entertainment coverage.


We face our most uncertain winter in recent memory. Last November our greatest fear was slipping on ice-covered sidewalks. This year, having seen Bohemia, Brick & Whiskey Public House, Empress Ale House and Rose & Crown Pub cease operations, we fear losing any more of our beloved venues, leaving artists and musicians one less place to share their talent.
The Edmonton Goonie launched on Monday, Nov. 2. In the week that followed an election turned the world on its ear, Alex Trebek died and COVID cases rose, while in our neck of these dark woods Passport Restobar cancelled its live music calendar, The Aviary reduced capacity, and River City Revival House temporarily closed its doors again, increasing the urgency to aid a scene in need.
Deadmonton is a dirty word around here, and despite the dire circumstances there are still plenty of events happening in the City of Champions. You can find them all by date and venue on our Edmonton Events list, because there are few things worse than hearing someone say, "I didn't even know that was happening" a day or two after an event — fear of missing out eclipsed by the regret of something missed.
Even worse is hearing "I would have gone but didn't have anyone to go with." So we'll not only tell you What to See, previewing an event each day, but Where We'll Be, so you can choose to join us. Nothing helps brave the cold nights more than friendly faces, and in turbulent times the arts redeem us.
During the last week we caught a soul-stirring open mic poetry night at Spotlight Cabaret, Open Your Mouth and Say… Mr. Chi Pig at Metro Cinema, and the trio of Bobby Craig, Kaylin Kowalyshyn and Mikhail Sherris engaged in music's magic, closing out River City's open mic with Tracy Chapman's Fast Car.
This week is just as enticing, with Eddy's Kingdom screening at Metro on Tuesday, Dana Wylie and Kirsten Elliott at Holy Trinity Wednesday, the Newcastle Pub hosting John Hewitt Thursday, 100 mile house at La Cité Francophone Friday, and dozens more that we haven't mentioned and unfortunately can't attend.
Reviews and podcasts await, as well as our City of Champions series and Writer's Block section. And a variety of columnists will be unveiled during the next month, but for now you can anticipate a weekly Tuesday morning column — Goonie Musings — and submit your questions to our forthcoming sex column, Sex With Dean, at garner@edmontongoonie.com.
In recent weeks we've heard complaints about the city's music scene tightening gateways to entry, sexual assault and misogyny in our venues, a convoluted and compromised grant system, and open mics that feel anything but to new artists. We're looking forward to digging into all those stories and more in the days and decades to come, helping pave a better path forward by promoting local talent, informing readers, exposing inefficiencies and building community.
To that end, the Edmonton Goonie is committed to paying our own way into events around town. It would be hypocritical of us to encourage you to spend your hard-earned money unless we're willing to do the same to support local venues and artists. We'll also be committing a portion of proceeds to Living Hope, a multi-year city initiative to prevent suicide.
Inspired by the 1985 film Roger Ebert said "walks a thin line between the cheerful and the gruesome," we chose the name Goonie to denote our status as likeable outcasts and reinforce our values of friendship, teamwork and transparency.
Read us, share us, join us, because in perilous times we are stronger together. We are Goonies. Goonies never say die.